Advice in the event of an invasion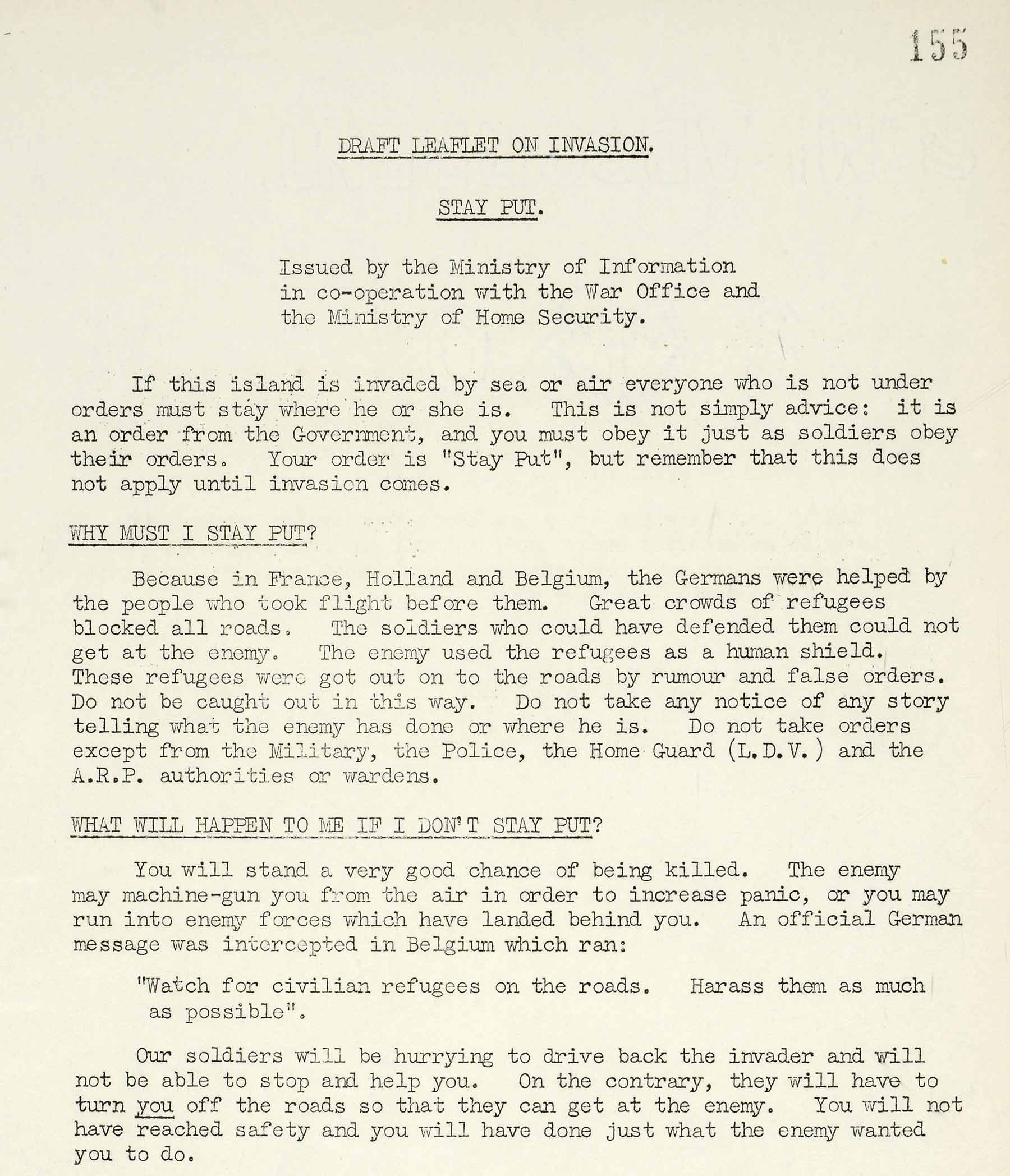 Cabinet memoranda can include some startling items. In the Summer of 1940, the threat of a German invasion of Britain was at its height.
On 26 July the Cabinet discussed the text of a leaflet for issue to the public – Government advice in the event of an invasion.
The leaflet continued to be modified and was finally issued under the heading 'Stay where you are' at the very end of July 1940.
Image: Government order to 'Stay Put' in the event of invasion (catalogue reference: CAB 67/7). View in the image library