Intimidation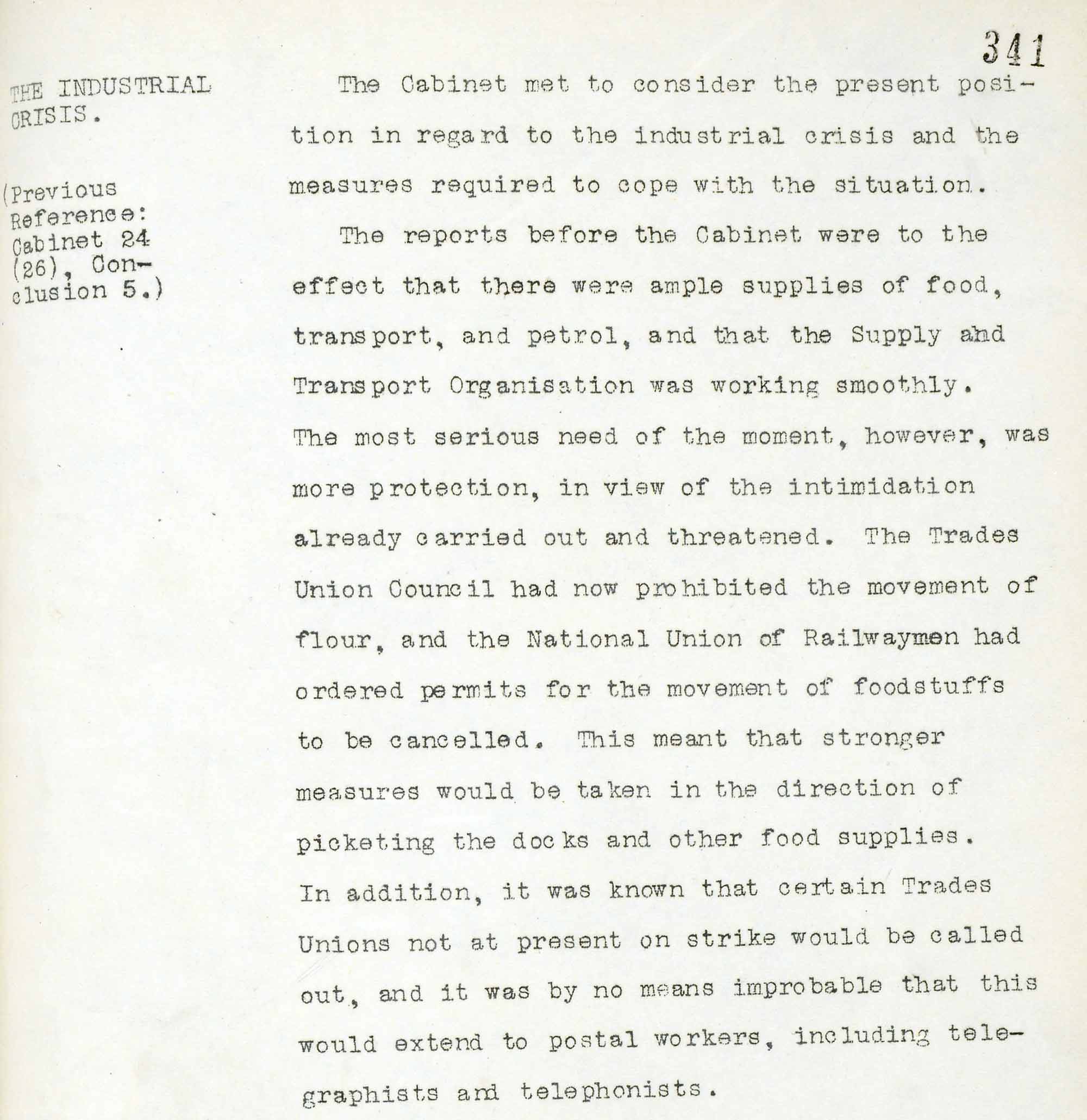 By 7 May it was clear that concerns had increased dramatically, particularly concerning protection for the movement of food stuffs 'in view of the intimidation already carried out and threatened'.
The temporary use of troops and the possible use of tear gas were among the measures agreed.
The government 'toughed it out' and on 11 May the TUC called off the strike without winning any concessions for the striking miners.
Image: Cabinet meeting minutes discussing the need for more protection in light of intimidation during the General Strike (catalogue reference: CAB 23/52). View in the image library