Food shortages in enemy countries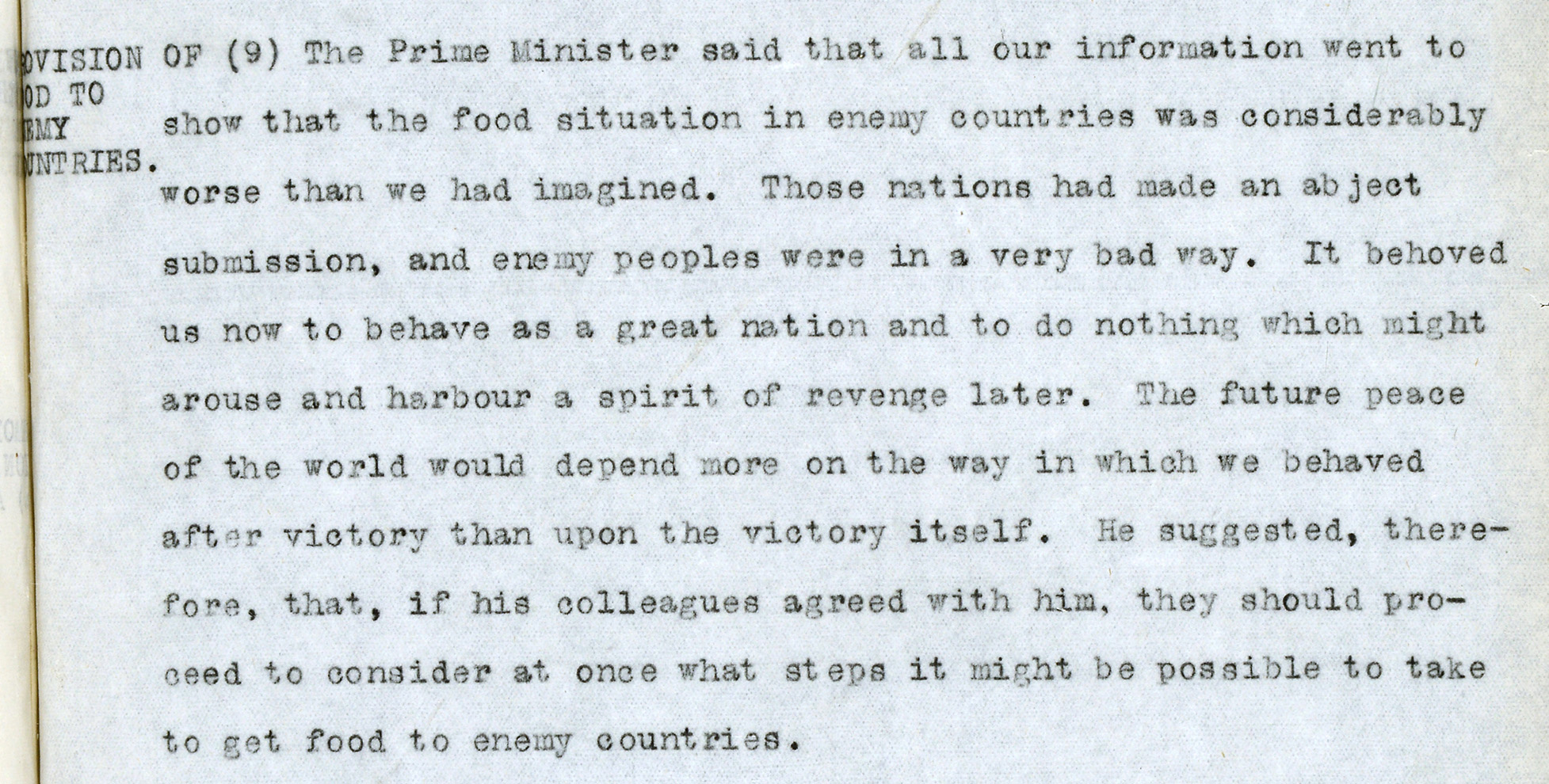 A blockade of Germany and its allies, to prevent them from importing raw materials and foodstuffs, had been in place since November 1914.
The Cabinet minutes of 11 November 1918 show Lloyd George's concern about food shortages in enemy countries
He expressed a strong concern to help these countries and to be magnanimous in victory. However, he also insisted that the blockade should continue – and it did, for eight months after the armistice.
Image: Minutes of War Cabinet meeting discussing enemy food shortages (catalogue reference: (CAB 23/14). View in the image library