Deficiencies of British propaganda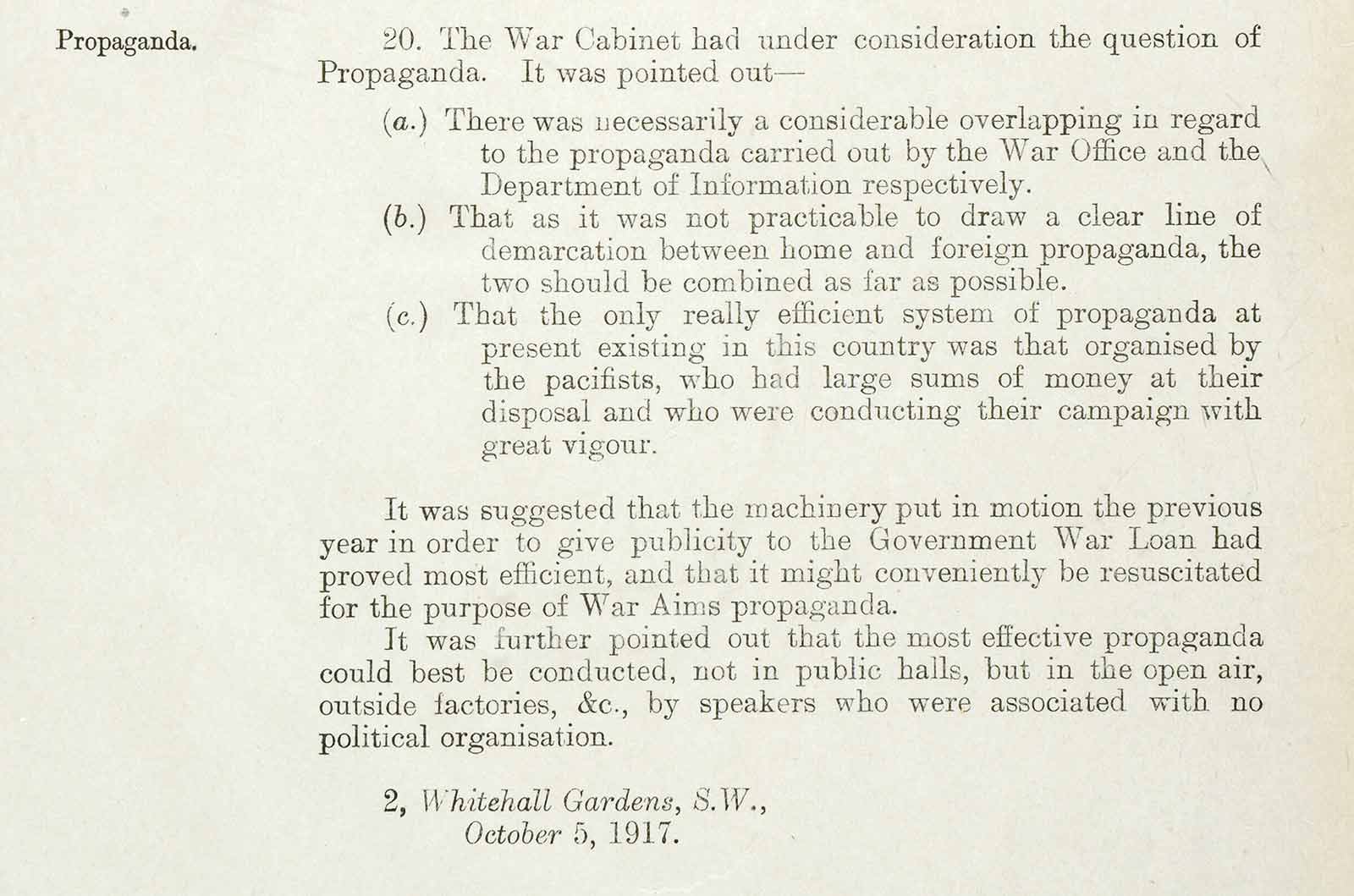 The Cabinet minutes for a meeting on 4 October 1917 include a surprisingly frank admission about the deficiencies of British propaganda. The minutes imply that a lack of coordination was part of the problem.
Lloyd George's government tackled this issue by establishing, in February 1918, a Ministry of Information to take over and centralise propaganda activities.
Image: Minutes from War Cabinet meeting discussing the deficiencies of British propaganda (catalogue reference: CAB 23/4). View in the image library