Records before 1916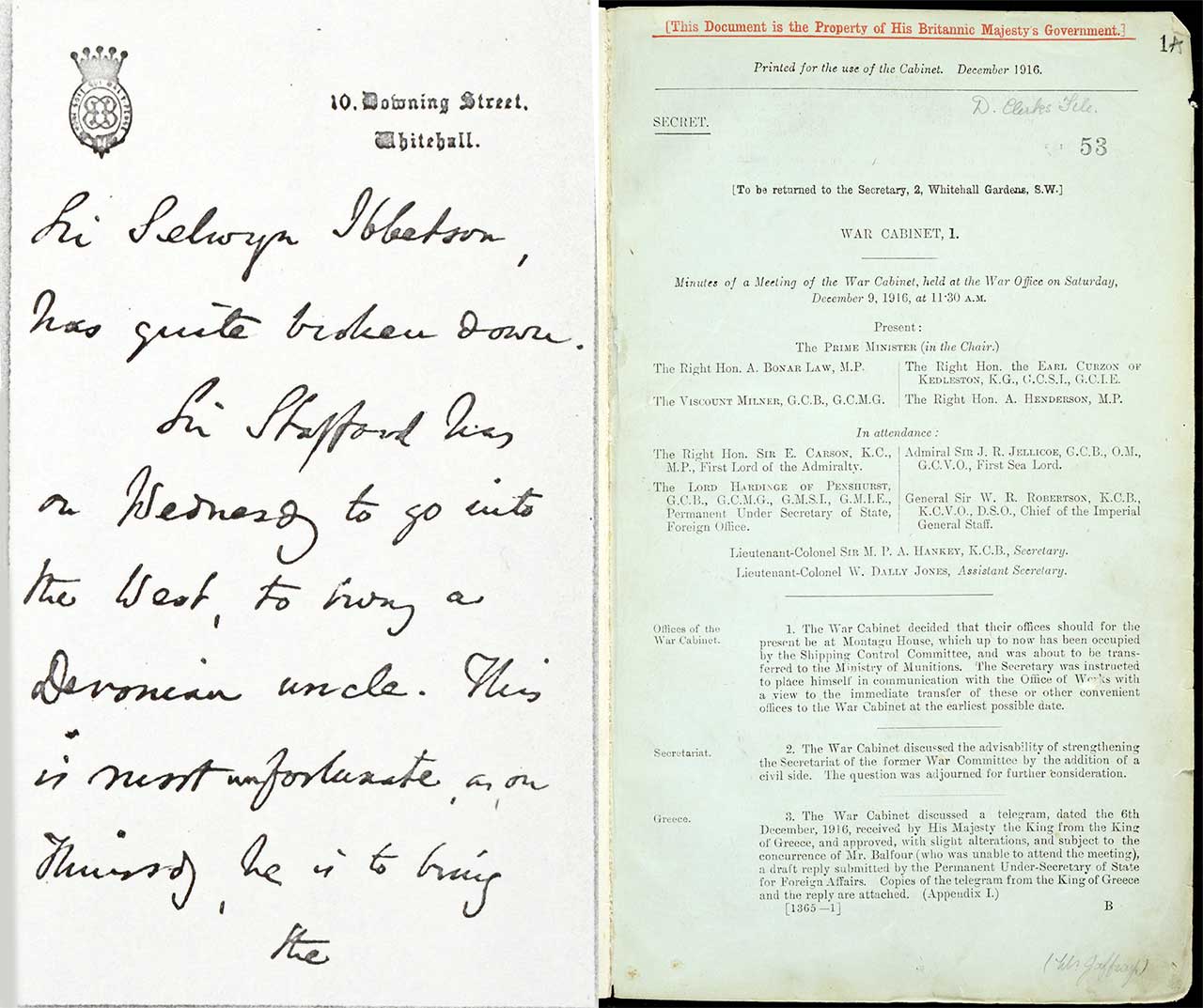 It isn't the case that there are no records of the Cabinet before 1916. On occasions, a letter or formal minute (concerning a particular topic) was sent by one of the Secretaries of State to the Sovereign, and some of these, for the 18th century, survive among the State Papers, various private collections and local archives.
Apart from these occasional minutes, from 1868 to 1916, a more detailed record of Cabinet proceedings exists in private letters sent by the Prime Minister to the Sovereign after each meeting. The originals of these letters are preserved in the Royal Archives (The National Archives holds copies in the series CAB 41) and drafts of the letters exist in various private collections. The personal and relaxed approach of the PM's letter to the Sovereign was replaced by the formality of the Cabinet minutes.
The key features of the format – (on the front page) the numbering, the date and time of the meeting, the names of the key members and those in attendance, as well as the overall style of the minutes, objective and impersonal – all these features have remained remarkably consistent ever since the first official Cabinet minutes were created. However, though the style may be formal, they offer interesting and often surprising insights into historical events.
Images: Left – Lord Beaconsfield apologises to Her Majesty Queen Victoria for the rough note written from Cabinet (catalogue reference: CAB 41/14). View in the image library
Right – The first record of a Cabinet meeting, 9 December 1916 (catalgoue reference: CAB23/1). View in the image library