Sir Maurice Hankey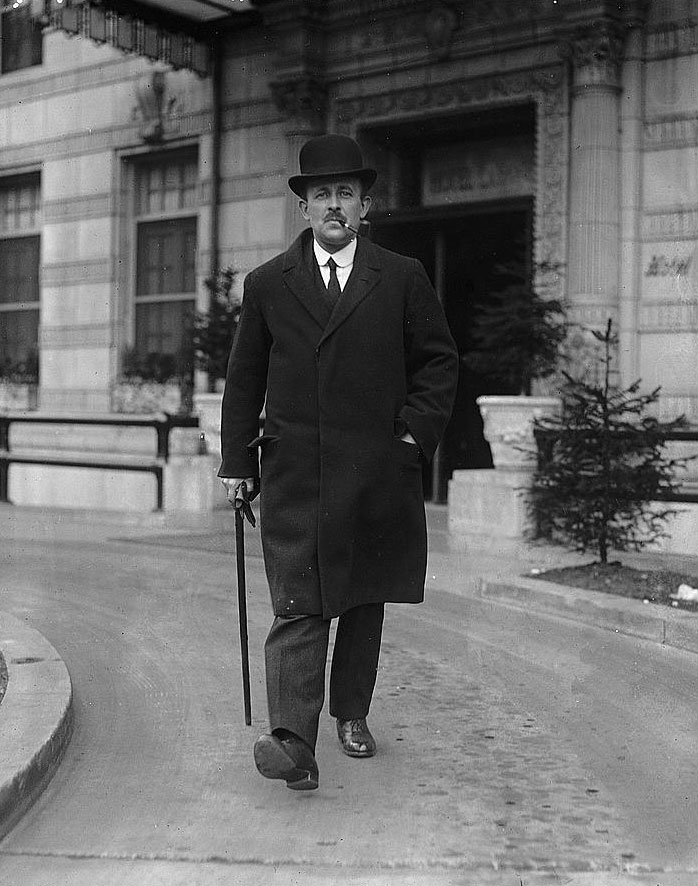 Sir Maurice Hankey was appointed as the first ever Cabinet Secretary by David Lloyd George in December 1916.
This was a crucial time when the existing methods of government, inherited from the Victorian era, were under strain due to the demands of modern warfare.
Hankey began the practice of taking minutes at meetings of the Cabinet, and brought order to the papers generated by it, and the system as a whole, through his meticulous efficiency and superb organisational talents.
With Lloyd George's encouragement and support, he was the arch-moderniser – the rules and procedures which he crafted underpin the work of the Cabinet Secretary and Cabinet Office today.
Image: Sir Maurice Hankey in 1921; National Photo Company Collection (Library of Congress). View at loc.gov