The Falklands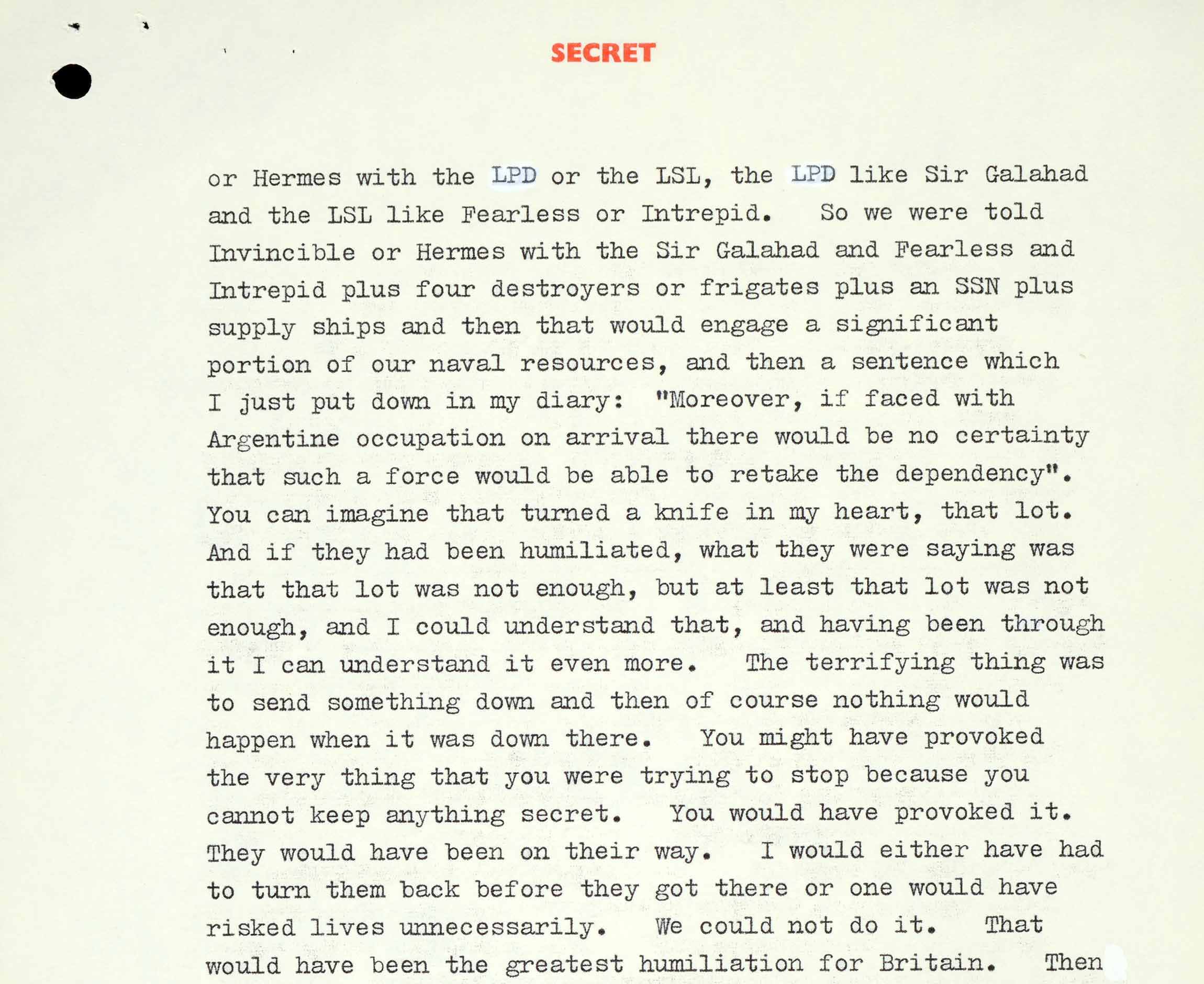 The Falklands War was a key test of Margaret Thatcher's leadership.  On 2 April 1982, Argentina invaded and occupied the Falkland Islands, a British Crown Colony in the South Atlantic.
A British naval task force was sent to reclaim the islands, and the war ended with the Argentine surrender on 14 June.
In October 1982, Mrs Thatcher gave evidence in private to the Falklands Islands Review Committee, chaired by Lord Franks.
When a transcript of this evidence was released to the public on 28 December 2012 it received a great deal of attention because of the powerful nature of Mrs Thatcher's testimony.
In this extract the Prime Minister was responding to a question about contingency planning prior to the invasion and explaining what she was told by the Ministry of Defence on 26 March, regarding the force required to deter full-scale military invasion.
Image: Falkland Islands Review Committee (chaired by Lord Franks): transcript of evidence by Prime Minister Margaret Thatcher (catalogue reference CAB 292/47). View in the image library