Disagreements in Cabinet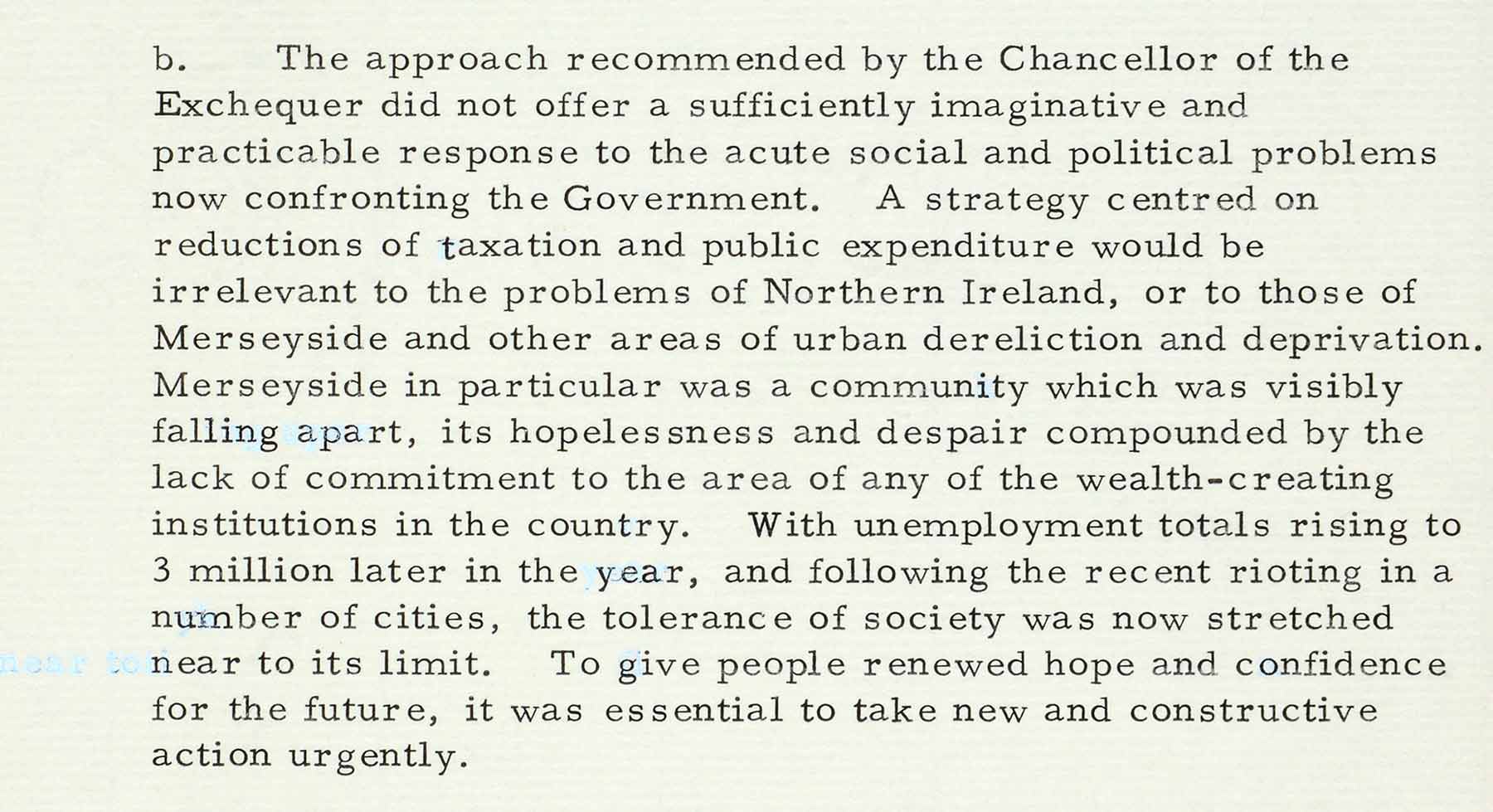 At a meeting on 23 July the Cabinet considered a memorandum by Howe on tax and expenditure – further cuts in spending were proposed for 1982-83. A significant number of Cabinet ministers expressed their disagreement.
The Prime Minister promised further discussion in the autumn. However, there was to be no repeat of such a heated debate – the composition of the Cabinet was significantly altered by a September reshuffle: and by late 1981 an economic recovery was underway.
Image: Cabinet minutes from meeting where further cuts in spending were proposed for 1982-83 (catalogue reference: CAB 128/72). View in the image library