Public expenditure measures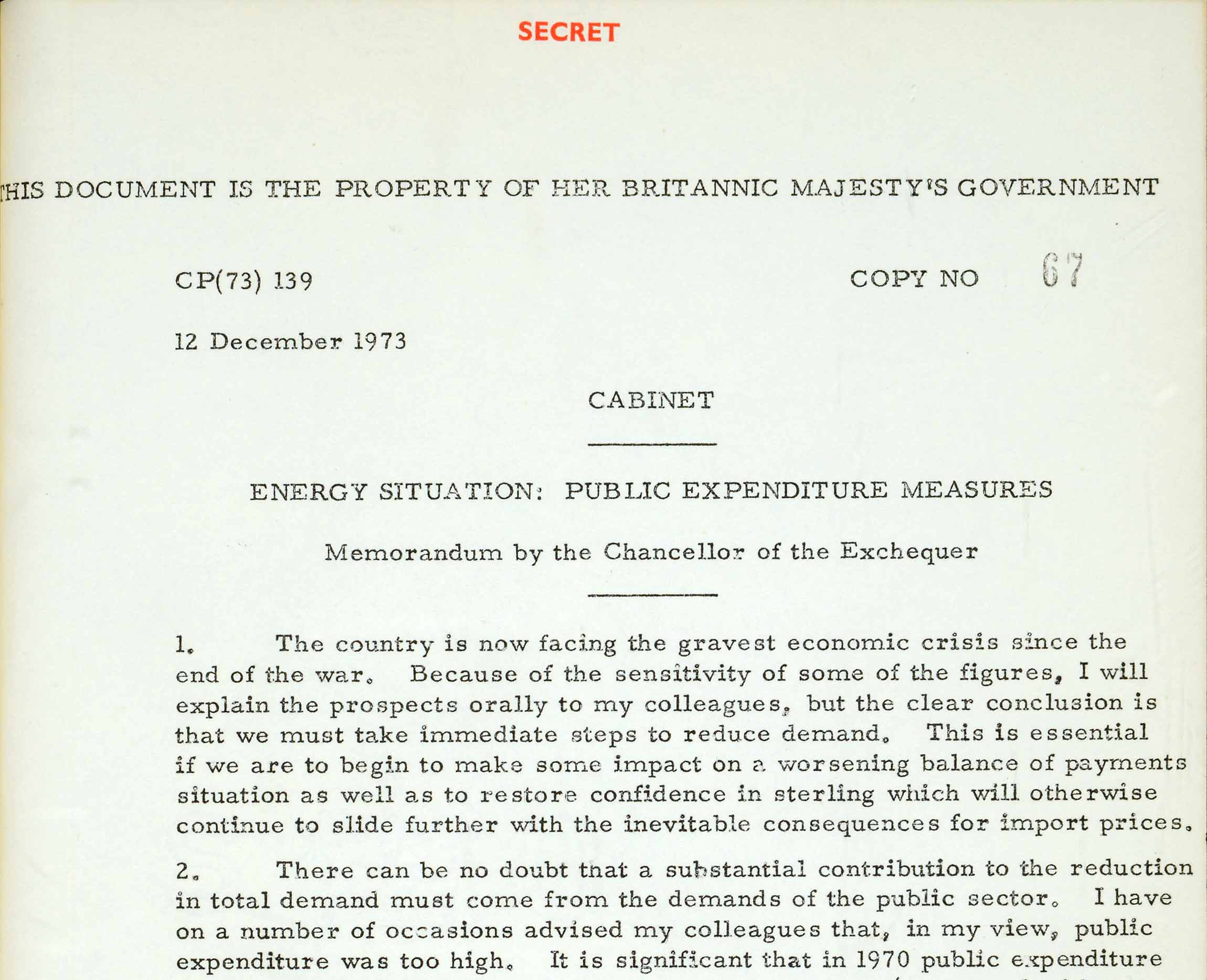 By 12 December 1973, the situation had deteriorated sharply. The government began planning for a three day week in order to conserve power supplies.
Chancellor Anthony Barber slammed the brakes on public expenditure and proposed major reductions which were approved by Cabinet. The Heath government fell after the February 1974 General Election resulted in a hung Parliament.
Image: Cabinet minutes highlighting the gravest economic crisis since the war (catalogue reference: CAB 129/173). View in the image library