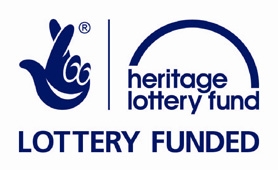 Transforming Archives is part of the Heritage Lottery Fund Skills for the Future programme: it has provided 37 paid traineeships for people new to the sector between 2014 and 2017 in England. The year-long traineeships provide an introduction to archives, training and on the job development in specific gap areas:
digital preservation
digitisation
outreach and engagement
collection development
traditional skills (including palaeography and Latin)
Trainees are hosted by a range of archive services who are investing time and resources to share their knowledge and expertise in these specialisms more widely. Our host partners are:
Archives +
Peterborough Archives
Cheshire Archives and Local Studies
Rambert Archive
Gloucestershire Archives
St George's Chapel Archives
Hull History Centre
Shakespeare Birthplace Trust
UCL Institute of Education
Wigan Archives and Local Studies
London Metropolitan Archives
Wiltshire and Swindon History Centre
Norfolk Record Office
You can find out about the progress our trainees to date through their blog posts. More blogs will be posted over the next few months so keep checking back to find out more. You can also follow @TransformingArc on Twitter.
Transforming Archives: Bridging the Digital Gap
The National Archives has received support from the Heritage Lottery Fund (HLF) to enable it to make a first step towards expanding digital expertise across the archive sector. The phase one pass for Transforming Archives: Bridging the Digital Gap, awarded as part of the HLF's Skills for the Future programme, will allow us to create a training plan in digital archival skills, develop a recruitment strategy designed to attract a broad range of candidates and recruit our first cohort of host archive services.
It is the first phase of an ambitious £749,300 total bid that will culminate (from 2018) in 24 digital traineeships, based in archives around England. The full news story can be found here.
Supported by the Archives and Records Association (ARA) and the Digital Preservation Coalition (DPC), the project builds on the Transforming Archives programme currently run by The National Archives, and forms part of work to develop the workforce of the future.
Expression of Interest for Host Archive Services (2018 Cohort)
The National Archives and partners are seeking expressions of interest for two host groups of archive services to host four 15-month traineeships that will run October 2018-December 2019. There will be eight traineeships in total across the two host groups.
For the 2018 Cohort, the Lead Host Archive for each Group should be an archive service which has previously hosted Transforming Archives trainees and is prepared to share experience of successful hosting in an initial training day for supervisors. Find out more.
Two further expressions of interest will be issued for cohorts beginning October 2019 and October 2020.
For more information contact Emma Stagg, Transforming Archives Project Manager Archives Sector Development team.