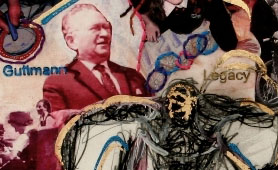 We are delivering projects directly and in partnership so that more people of all ages and backgrounds benefit from and are inspired by archives, on site and online. These projects aim to meet the priorities for the sector described in Archives for the 21st Century. Read about these projects here.
Accessions to Repositories
Find out about the annual survey of repository acquisitions.

Archiving the arts
Learn about a strategy for archives that supports collection development and sustainability for archival arts collections.

Digitisation consortium
Find out about the pilot to digitise school registers dating from before 1914.

Explore Your Archive toolkit
Discover this resource to help you raise public awareness of archives.

Family and estate records
Learn about the steps we are taking to promote the preservation and use of family and estate archives.

Finding Archives
Discover how we are improving our online tools and resources about the location and nature of collections on British history.

First World War and archives
Discover more about our programme for the First World War centenary and how you can sign up to the Centenary Partnership.

Funding the archives sector
Find out about a research project to investigate the current funding landscape of the archives sector.

London 2012
Learn about how records from the 2012 Olympic and Paralympic Games and the Cultural Olympiad will be preserved.

Manorial Documents Register
Discover how we are digitising the registers of manorial documents in partnership with county record offices.

Opening Up Archives
Find out how this programme provides an entry into the archives sector for people who have not followed a traditional route.

Volunteering research project
Read more about this project to establish how volunteers are being used within archives and to identify good practice.

20-year rule and records of interest
Find out how we are helping places of deposit and local authorities manage the 20-year rule transition.