'[re]Encoding the Archive' presented three newly commissioned installations exploring our journey into the Digital Age – it closed in summer 2022.
Michael Takeo Magruder was The National Archives' first ever artist-in-residence, and he created these pieces following in-depth dialogue and collaboration with experts from three specialist teams at The National Archives. The installations highlighted important issues such as safeguarding digital records, expanding access to legislation, and conserving documents in a world where the digital and physical are increasingly entwined.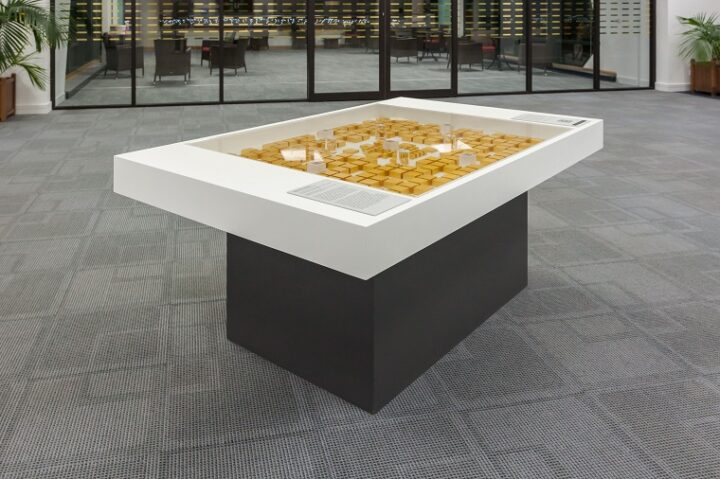 'Portrait of the Dark Archive' is a physical sculpture that portrays the architecture and scale of The National Archives' digital repository as it was on 1 January 2020. Consisting of 215 handmade 24ct gold-gilded blocks, the modular artwork alludes to the complex and precious nature of the nation's digital archive that now holds over one billion records.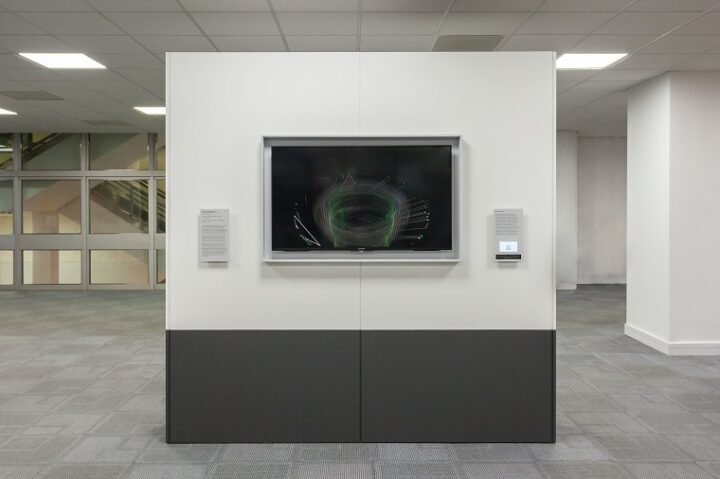 'Corpus of Law' is a 3D visualisation that illustrates the entire 800-year recorded history of legislation in the United Kingdom. Generated from The National Archives' legislation.gov.uk dataset, the virtual artwork reveals the intricate and surprisingly interconnected nature of some 260,000 laws that are the basis of the nation's current legal framework.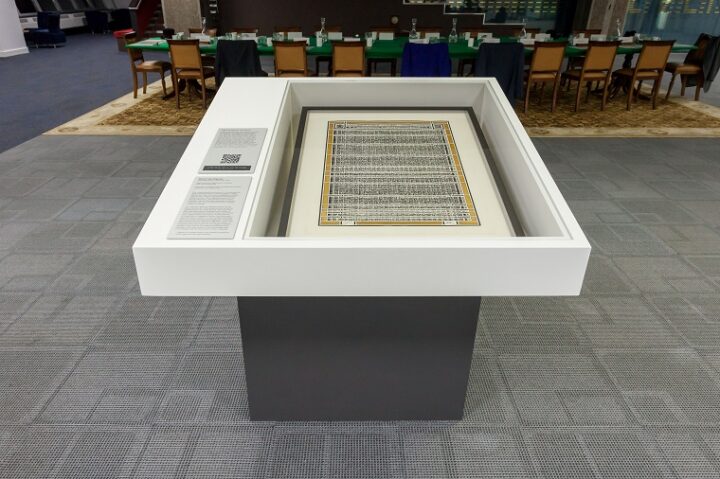 'Public Records Act 1958–2020' is a unique physical 'document' that is a contemporary digital rendition of the United Kingdom's Public Records Act 1958. Blending the latest computer technologies and processes with traditional materials like real vellum and gold gilding, the hybrid artwork considers the shifting nature of preservation in today's digital-analogue world.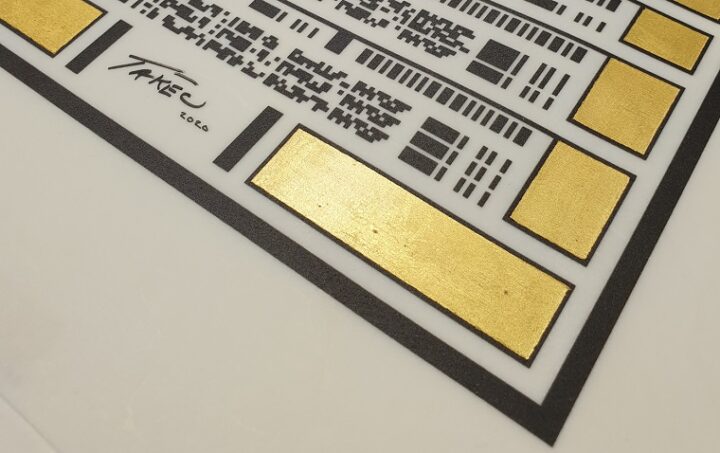 Images: Michael Takeo Magruder, [re]Encoding the Archive, 2020, copyright and courtesy of the artist.