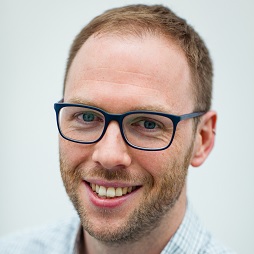 Position: Head of Early Modern Records
Specialism: Early Modern, Ireland

Neil.Johnston@nationalarchives.gov.uk
Neil Johnston is an historian whose research focuses primarily on the governance of Britain and Ireland in the 17th century. He joined The National Archives in 2016, having previously taught at University College Dublin, where he was awarded his PhD.
Neil's doctoral research considered how Charles II's government imposed royal policy in Ireland after the fall of the Cromwellian Protectorate, and he has since been expanding this into a monograph that examines how Ireland was governed during the reign of Charles II.
His current research reassesses the various ways that the state consolidated its precarious position in Ireland between the ascension of James I in 1603 and the death of William III in 1702. He is also increasingly interested in the first generation of archival professionals whose work has shaped how British and Irish history has been studied.
Neil is a co-investigator with Beyond 2022, a Digital Humanities project that seeks to virtually and intellectually reconstruct the Public Record Office of Ireland as it was in 1922. He is also a co-founder of Tudor and Stuart Ireland, a member of the Irish Association of Professional Historians and a member of the Irish Legal History Society.