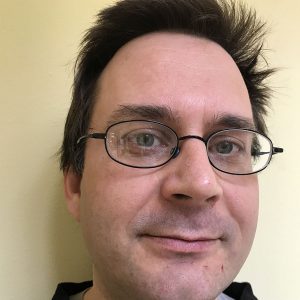 Position: Research Software Engineer
Specialism: Digital methods for historical research and public engagement

bernard.ogden@nationalarchives.gov.uk
Bernard has been a software engineer since 2002, working mainly in release engineering and toolchain and embedded systems development. He joined The National Archives in 2020 to work on the application of digital methods to historical research projects.
In 2019 Bernard completed an MA in Historical Research at Birkbeck College, studying the theory and practice of historical research and medical history, particularly in antiquity and in the early-modern period. He also did postgraduate work on human-robot interaction from 1999 to 2002 at the University of Reading and the University of Hertfordshire.
Bernard is generally interested in how evidence is used and misused in the pursuit and communication of knowledge, and particularly in questions around the effectiveness and rigour of digital and participatory methods in the practice of historical research, and in the use of generous interfaces to communicate and to enable the exploration of information.
Bernard is currently part of the research teams on the Deep Discoveries and Engaging Crowds projects in the Towards a National Collection programme.