Towards a National Collection
The Arts and Humanities Research Council (AHRC) today announced it has awarded £14.5 million as part of its Towards a National Collection programme to five major projects involved in the research and development of emerging technologies, including machine learning and citizen-led archiving, in order to connect the UK's cultural artefacts and historical archives in new and transformative ways.
One of these projects is Our Heritage, Our Stories: Linking and searching community-generated digital content to develop the people's national collection, which is a collaboration between the University of Glasgow, The National Archives and the University of Manchester.
In the past two decades communities have adopted digital technologies to gather and record their collections in a form of 'citizen history' that has created a truly democratic and vast reservoir of new knowledge about the past – known as community-generated digital content (CGDC). CGDC has proved extraordinarily resistant to traditional methods of linking and integration, for lack of infrastructure and the complexity of the content.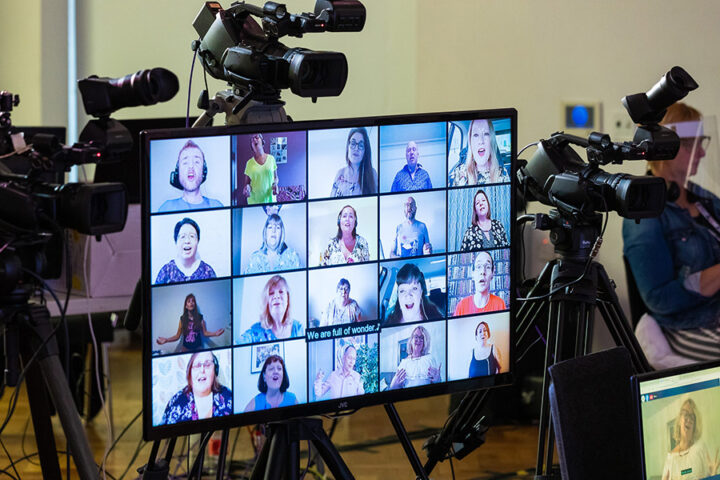 Our Heritage, Our Stories will bring together a powerful partnership, including researchers in digital humanities, archives, history and computer science with world-leading archive development to dissolve existing barriers and develop scalable linking and discoverability for CGDC.
The project will make CGDC more discoverable and accessible while respecting and embracing its complexity and diversity. This new accessibility will be showcased through a major new public-facing CGDC online Observatory at The National Archives where people can access, reuse and remix these newly integrated collections.
Valerie Johnson, Director of Research and Collections at The National Archives, said:
'We are genuinely excited to be a part of this programme. These important projects not only use emerging technologies to address the challenges of accessibility to the UK's culture and heritage collections but also dissolve barriers between the different collections of the UK.'
This project is part of Towards a National Collection, a five-year research programme, revealing the first insights into how thousands of disparate collections could be explored by public audiences and academic researchers in the future. One of the central aims is to diversify audiences by involving them in the research and creating new ways for them to access and interact with collections. In addition to innovative online access, the projects will generate artist commissions, community fellowships, computer simulations and travelling exhibitions.
For more information please visit www.nationalcollection.org.uk.