Records at Risk Fund
The National Archives, the Archives and Records Association and the British Records Association are today pleased to launch the 'Records at Risk Fund'. This new collaborative fund will support urgent interventions to save physical and digital records facing immediate peril across the UK.
We have created this fund in response to the increased risk of vulnerable collections being lost or dispersed in the wake of the pandemic. In 2020, The National Archives awarded grants from the government's 'COVID-19 Archives Fund' and this new partnership programme builds on that experience. The Records at Risk Fund will continue to focus on records unprotected by legislation, such as the archives of businesses, charities and individuals, and will help organisations that do not have the resources to respond to collections at immediate risk for any reason.
Limited funding is available but applicants will be able to apply for funds of up to £5,000, which will help cover the costs of a range of urgent activities needed to transfer vulnerable material to safe custody. These activities could include transporting and temporarily storing the records, purchasing conservation and packaging materials, or emergency conservation work such as decontamination. Successful applicants could also use their grants to carry out an on site appraisal of the records at risk or to gain expertise from a freelance consultant.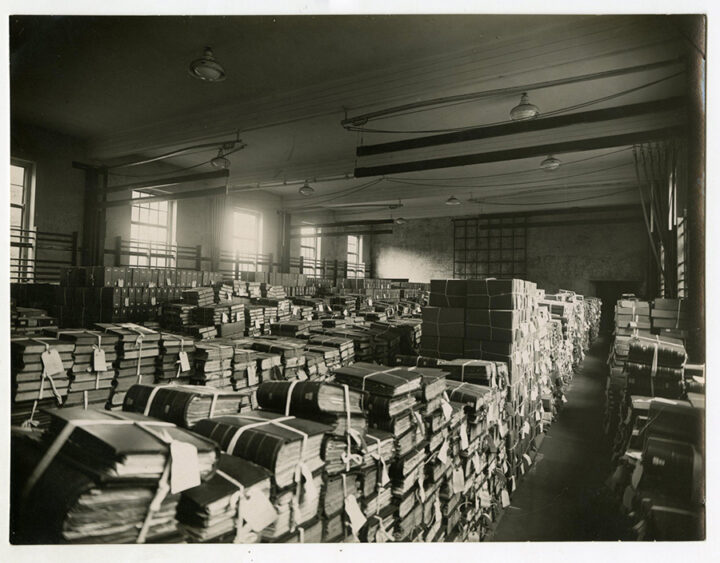 Jeff James, Chief Executive and Keeper of The National Archives, said:
'Our nation's records are irreplaceable. That's why I'm thrilled to announce this new fund, which will help prevent archives from being lost forever. The pandemic has been a particularly challenging time for archives so it's fantastic to be able to work with our partners on this fund and provide the sector with this crucial support.'
Matti Watton, Chair of the British Records Association, said:
'Records preservation has been a key part of the British Records Association's work since its foundation and we are delighted to be working with The National Archives and other sector bodies on this fund, which should enable a broad range of important archive collections to be saved and made accessible.'
John Chambers, Chief Executive of the Archives and Records Association (UK and Ireland), said:
'We are very excited to be supporting this project, which gives an opportunity to save records that would otherwise be at risk. I personally hope that it will be a big success.'
Find out more on our Records at Risk Fund webpages.
Tags: archives sector, Funding, Records at Risk