Over £330,000 awarded in grants to archive services
During the C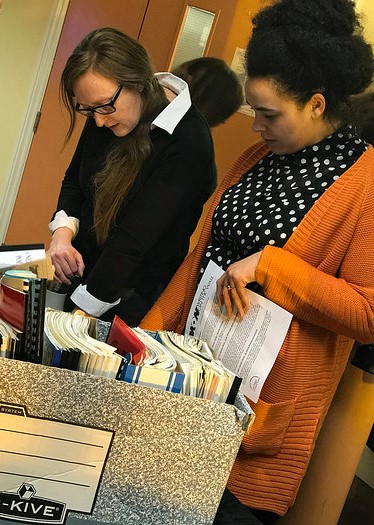 OVID-19 pandemic, archives have demonstrated an impressive ability to innovate and engage with archive users. To continue supporting this vital work over the summer, The National Archives, along with The Pilgrim Trust and Wolfson Foundation, has awarded grants totalling £302,324 from the Archives Revealed funding programme. In addition, we have also awarded £37,500 in grants to archive services across England through our Collaborate and Innovate funding programme.
The Archives Revealed funding programme has now been running for three years and provides cataloguing and scoping grants that allow archives to better understand, catalogue and promote their collections. One of the recent recipients is West Yorkshire Archive Service, who will catalogue over 170 cubic metres of archives that comprehensively describe the development of the entire Kirklees area since the 1820s. Nottingham Women's History Group will use their grant to assess the importance of their collections and begin opening them up to researchers.
Collaborate and Innovate is our latest funding programme, which enables archive services to create or strengthen networks or explore original ideas that could have positive implications for the entire sector. Over the summer, we have allocated additional funding to this programme until March 2021 and recipients are free to test their new approaches without fear of failure. The programme only asks each project to share its learnings so that everyone can benefit from them. Among the recent recipients are the South West Heritage Trust, who will explore the possibility of offering a managed digital preservation system for small-scale archives, and the University of Reading, who will investigate how catalogue data and metadata can be represented in a way that is both helpful for users and straightforward to implement.
To find out more about these programmes and the recently funded projects, please visit our funding webpages: https://www.nationalarchives.gov.uk/archives-sector/finding-funding/.
If you are interested in applying to one of the programmes, please contact us as we'd be more than happy to discuss your ideas and explain the application process. You can reach the team by email at archivesrevealed@nationalarchives.gov.uk or candi@nationalarchives.gov.uk.
Tags: Archives Revealed, Collaborate and Innovate, Funding, The Pilgrim Trust, Wolfson Foundation