New online Suffrage education resource for KS 1, 3 and 5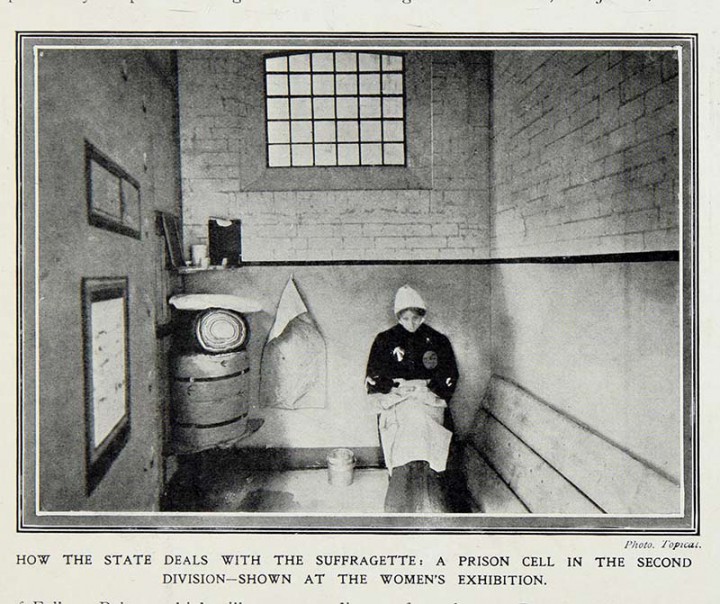 The Education team at The National Archives has launched a brand new online educational resource called 'Suffragettes on file: What did the struggle for the vote involve?'
This themed collection of over 40 records makes available to teachers and students for the first time original material unseen in the usual secondary textbooks.
Clare Horrie, our Education Web Manager, said: 'This Suffrage education collection is a one stop-shop for anyone studying, teaching or interested in finding out more about the struggle for the vote using original sources. There is no equivalent educational resource!'
The documents cover a wide range of themes from the leadership of the campaign, the nature of support, and the response of the government and the authorities.
Key records include:
graphic accounts of force-feeding, including an extract of a statement by Mary Richardson
a source revealing Emily Davison – always remembered for dying as result of a collision with the King's horse at the Epsom Derby – hiding in Parliament
a selection of police photographs of militant suffragists held by the Wallace Collection from 1914 (probably compiled in the light of the suffragette attack on the National Gallery's 'Rokeby Venus')
codes used by the Women's Social and Political Union for secret messages: the code name for Asquith was 'Thistle', and Churchill was known as 'Holly'
The collection is introduced by historian Dr Diane Atkinson, leading authority and author on the Suffragettes.
The resource supports key stages 5, 3 and 1. All documents are transcribed and teachers' notes are provided.
Dr Atkinson will be giving an talk at The National Archives on 15 March on her forthcoming book, 'Rise Up Women!': book a ticket.
Tags: education, online resources, suffrage, suffrage 100, suffragettes, vote 100, votes for women