Manorial records come home to Lincolnshire
The National Archives has successfully overseen the return to Lincoln of 19 volumes of manorial records which have been in Germany for a number of years. The records, from the manor of Moulton Harrington in Lincolnshire, date back to 1702 and represent over 200 years of community history.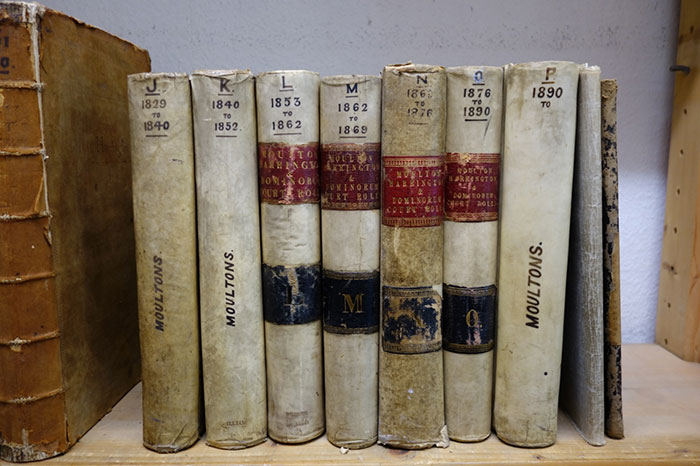 Jeff James, Chief Executive and Keeper of The National Archives said:
'We are pleased that these records have now been brought back to Lincoln. Archives enhance and enrich our society intellectually and culturally. These records will provide local historians and students with an enormous amount of information about Lincolnshire in the 18th and 19th centuries.'
The records have been in Germany for a number of years. The current owner has looked after the documents carefully having assumed that they were of historical value. He was happy to return them to England where they have been reunited with other county records in Lincolnshire Archives.
The task of bringing them back required months of careful planning and team working and relied upon the goodwill of international archive colleagues. The National Archives established contact with Dr Andrea Hohmeyer, archivist of Evonik Industries in nearby Hanau, who agreed to inspect the records and subsequently collected and stored them in proper conditions prior to their repatriation to England.
This is a timely return to Lincolnshire Archives with the start of a county project to update the Manorial Documents Register – the official index to English and Welsh manorial records which details their location in public and private hands.
The National Archives has provided £70K of funding for the project which will be a collaboration led by the University of Lincoln.
Tags: Lincolnshire, manorial documents register, manorial records, Moulton Harrington