Launch of The National Archives Trust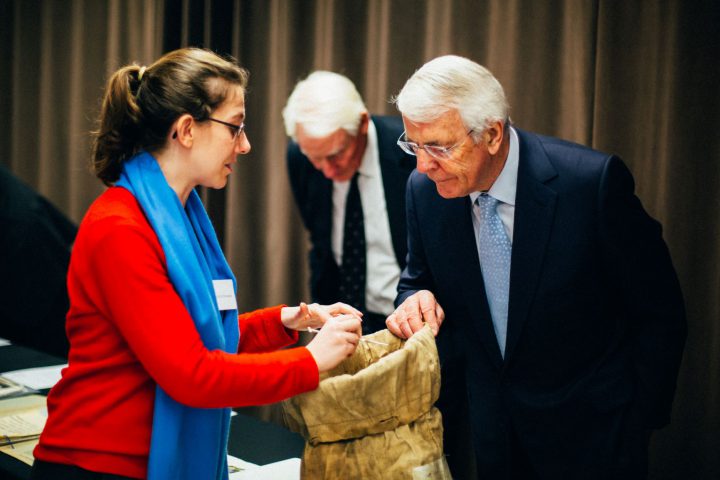 The National Archives Trust, a new independent education charity, was launched last night with a reception here at Kew. The Trust will be able to fundraise and finance projects that fall outside of our statutory obligations but which can promote the very rich history of our nation.
We were thrilled that Sir Anthony Seldon (Chair of The National Archives Trust) was able to announce a £500,000 grant pledged from the Clore Duffield Foundation at the event. This will contribute to the creation of a Clore Learning Centre here at Kew. We join a network of over 65 museums, galleries, heritage and performing arts learning spaces across the UK as the first archive in the country to host a Clore Learning Centre.
Sir Anthony Seldon said: 'The National Archives is a treasure trove, and holds the nation's DNA. We know people are fascinated by history through TV dramas, novels, films and non-fiction books, and we are all richer when we are connected to our heritage. It is a great privilege to be Chair of this exciting new organisation; our history belongs to everyone, and we want these wonderful collections to be enjoyed by people across the nation.'
The Trust's special guest, The Rt Hon Sir John Major KG CH, spoke of how history is full of the stories of all of us not just royalty. From the War of the Roses to the Battle of Britain we see the part our ancestors played.
The National Archives Trust will build on our award-winning education programme and our public engagement programme to open up our heritage to new audiences, including by touring events and exhibitions around the country so that families, tourists, and researchers across the nation can enjoy these incredible collections. The National Archives Trust will work with the nation's extensive archives sector – which is made up of over 2500 archives – to share our histories, both national and local, across the country.
Tags: Clore Learning Centre, Sir Anthony Seldon, Sir John Major, The National Archives Trust