Graphic ebook on the Dissolution of the Monasteries
Sixth form students used documents from the time of Henry VIII's dissolution of the monasteries to inspire The National Archives' first graphic ebook.
With the kind support of the Friends of The National Archives, this ebook is now available online. It was part of the 'Piety, Plunder and Protest' project which saw history meet art under the guidance of The National Archives' Education team and artist and author Carol Adlam.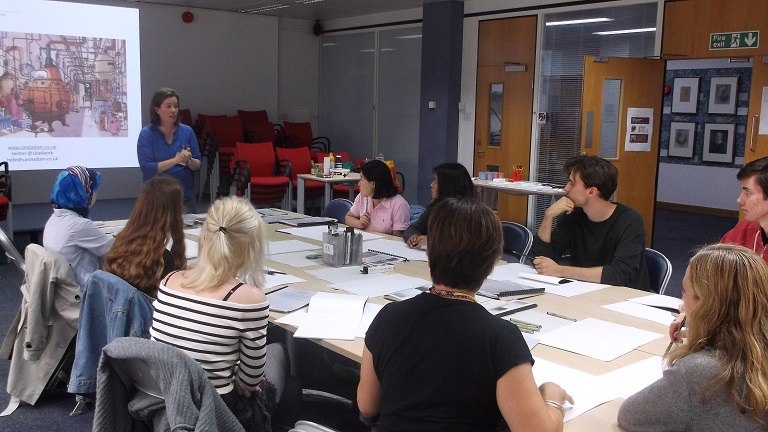 Key documents from the English Reformation were identified by The National Archives' Medieval and Early Modern team and used as inspiration by the eight A-level students.
Carol led sessions on technical exercises, storyboarding, and use of watercolour before demonstrating her skills by nimbly splashing paint on paper and magically re-creating the historical subjects in our records in a matter of minutes.
Soon enough the students' ideas were also unravelling from vignettes in sketchbooks into remarkable high-calibre illustrations telling the story of Henry VIII's dissolution of the monasteries in a truly original way.
'Piety, Plunder and Protest' follows on from the award-winning Somme tales project and the students' work has been published on our Education webpages ahead of the Reformation conference in November.
Find out more about The English Reformation c1527-1590 through our new classroom resource.
Tags: dissolution of the monasteries, education, henry viii, reformation, Tudors