Committee announces newly Accredited Archive Services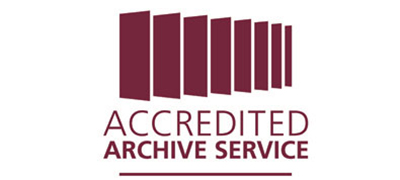 The UK Archive Service Accreditation Committee is pleased to announce that the following archive services were awarded accredited status following a recent Accreditation Panel:
Archifau Ynys Môn/Anglesey Archives
Berkshire Record Office
London Borough of Croydon Archives
History of Advertising Trust
Hull History Centre
Plymouth and West Devon Record Office
Royal College of Nursing Library and Archive Service
Devon Archives and Local Studies Service
Somerset Archives and Local Studies Service
Wiltshire and Swindon Archives
The Committee is also pleased to confirm that seven archive services have retained Archive Service Accreditation following post-award review of their accredited status as requested by the Archive Service Accreditation Panel.
Cumbria Archives
Media Archive of Central England
Network Rail Corporate Archive
Worcestershire Archive and Archaeology Service
Tyne and Wear Archives
Exeter Cathedral Library and Archives
Institute of Education, London University
This is the first cohort of accredited archive services to undergo the review of their accredited status.
Accredited archive services provide a high level of service to their users, preserve their collections in line with national standards and are robust, sustainable services which plan and deliver ongoing improvement.