A Year in Archives 2017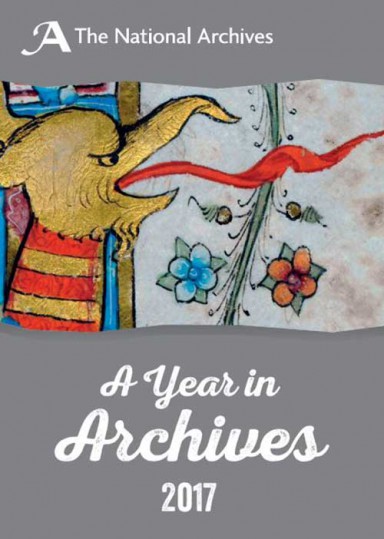 Today, The National Archives launches A Year in Archives 2017.
This multi-purpose publication showcases the vibrancy and diversity of the archive sector over the past year. This year it also celebrates the work that the sector is achieving in the priority areas identified in the new vision for archives, Archives Unlocked.
The first recipients of the printed publication will be delegates at the Discovering Collections, Discovering Communities (DCDC) conference in Salford. DCDC is a conference which brings together professionals from the archive, library, museum and academic sectors to discuss the infinite potential of our extraordinary collections.
Jeff James, Chief Executive and Keeper of The National Archives said:
'The launch of A Year in Archives is always a great moment for the archives sector. Archives across the country have done some amazing work over the past year, reaching out to new audiences, finding innovative ways to showcase their diverse collections, including embracing digital technologies and working in partnership with others to deliver services in new ways. All the achievements of the past year are a great foundation for the future for our archives.'
Case studies included in this year's edition include; University College London's use of the latest technology to make Jeremy Bentham's handwritten journals accessible; archives in London and Bristol seeking out the voices of people who are often missed from the historical record; and Unilever Archives demonstrating the importance of an archive collection to a global brand
Read more about A Year in Archives.
Tags: a year in archives, archives