Executive team
The Executive team ensures The National Archives achieves its vision and its business plan, and works together to look at all the key issues involved with running the organisation. The directors lead their own directorates and teams, in addition to forming the overall management team of The National Archives.
Executive team meeting minutes are available online.
Chief Executive and Keeper - Jeff James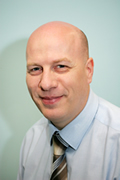 As Chief Executive, Jeff has overall responsibility for The National Archives' future direction as well as current performance, and is accountable to ministers for both.
Jeff started his career as an electronic engineer in the Royal Navy. He has held operational management roles at the University of Leeds, Swift Research and the British Library. He spent six years as Director of Operations and Services at The National Archives before joining the Chartered Institute of Housing as Deputy Chief Executive and Director of Operations. Jeff returned to The National Archives to take up the role of Chief Executive and Keeper in July 2014.
Chief Operating Officer - Clem Brohier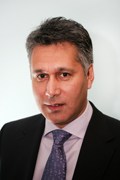 As Chief Operating Officer, Clem has responsibility for our corporate services which includes Human Resources and Organisational Development, Finance, Procurement, Technology Operations; Estates, Security, Corporate Planning and Strategic Project Management. He is also the lead for our archive sector audience, having responsibility for the Archive Sector Development team which fulfils The National Archives' leadership role for the sector.
A chartered management accountant, Clem has broad commercial and public sector experience. Prior to joining The National Archives in 2010, his previous role was as Director of Finance within higher education and health, where his main focus was on transition management, strategic planning, corporate governance, performance management, and the development of effective funding and resource allocation models.
Commercial and Digital Director - Mary Gledhill

Mary is responsible for the digital development which sits at the heart of The National Archives' online services. This includes our website which received more than 15 million visits last year, and our digital records infrastructure which allows us to collect and permanently preserve the ever-growing body of digital records produced by the UK government.
She also leads the commercial team which is responsible for business development and income generation, including major licensing and publishing partnerships, trading activities and the digitisation services that we provide to other organisations.
Mary has experience of working in a broad range of industries, starting as an engineer before moving into management consultancy with Booz Allen Hamilton following an MBA at Cranfield School of Management. She then joined BBC Worldwide, the commercial arm of the BBC, where she was responsible for strategy and business development activities for the Home Entertainment division. She joined The National Archives in 2011 as Commercial Director, adding digital development to her portfolio in 2015.
Director of Public Engagement - Caroline Ottaway Searle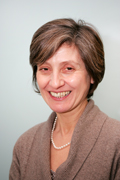 Caroline is responsible for leading our Public Engagement Strategy, and developing on site, online, and remote learning and engagement programmes for the public and wider educational audiences. She is also responsible for marketing and communications, and managing customer relations, including maintaining service excellence at The National Archives.
Her experience has been gained in both the private and public sectors. She has held board-level roles in a national charity, and within a large housing group. She was Director of Human Resources and Organisational Development at The National Archives until July 2013, and has helped organisations to develop and change through leadership development, talent management and coaching, culture change, and staff engagement programmes.
Director of Information Policy and Services - Carol Tullo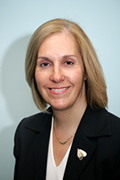 Carol is responsible for providing leadership in information management and policy across government, the wider public sector and the archive sector to improve the way information is managed and exploited to deliver real benefit for those that use and access this valuable resource. As Controller of Her Majesty's Stationery Office, Queen's Printer of Acts of Parliament, Queen's Printer for Scotland, and Government Printer for Northern Ireland, she delivers a range of UK wide official publishing responsibilities and services.
Prior to joining the Cabinet Office in 1997, Carol practised at the Bar in London and had a successful career in law and professional publishing. Carol is a visiting professor in Information Science and an external adviser at the Centre for Information leadership at City University, London.
Interim Director of Research and Collections - Dr Valerie Johnson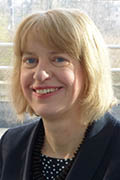 As Interim Director of Research and Collections, and previously Head of Research at The National Archives, Dr Valerie Johnson is responsible for supporting and coordinating innovative research, conservation and cataloguing programmes that use our collections, and enhance access. She aims to further The National Archives' engagement with the academic sector, and to collaborate with researchers across the cultural heritage, higher education and academic sectors.
Prior to these roles, Valerie worked on a funded history project based at the University of Cambridge History Faculty. She holds an MA with Distinction in Archive Administration, and was awarded the Alexander R Myers Memorial Prize for Archive Administration. She won the Coleman Prize for her PhD thesis, British Multinationals, Culture and Empire in the Early Twentieth Century.
She is a Registered Member of the Society of Archivists, a Trustee and member of the Executive Committee of the Business Archives Council, a Fellow of the Royal Historical Society, and a Fellow of the Society of Antiquaries.
She has worked as an archivist and a historian in the academic, corporate and public sectors.